Do you know that on average, it takes 200-300 hours to plan a wedding? That's about one full
month of work, if you work on wedding plans all day, every day. Typically, couples spend the
bulk of that time on venue and vendor shopping, conducting hours of research to crosscompare the multitude of options out there. At Weddings Inc., we are here to reduce your planning time and in turn, reduce your stress! How do we do that?
All-inclusive wedding packages!
Weddings Inc. is Orlando's premier all-inclusive wedding packages company. Our experienced
team of Orlando wedding planners have combed through and vetted the thousands of Orlando
wedding venues and vendors, so you don't have to! Just think of us as your one-stop-shop for
your wedding.
In this post, we are breaking down our all-inclusive wedding packages to help you decide which
one is right for you. By the end, we can almost guarantee that your wedding planning jitters will
start to subside, and your excitement will reignite! So take a deep breath, grab a cup of coffee,
and let's dive in!
Why Choose One of Our All-Inclusive Wedding Packages?
We created our all-inclusive wedding packages with you in mind! Traditional wedding planning
can truly be a full-time job, but with our streamlined method, it no longer has to be. Our allinclusive wedding packages consist of all the vendors you'll need for your wedding, from your
wedding stationery to your wedding cake!
But that doesn't mean that you're booking a cookie cutter package! All of our all-inclusive
wedding packages are completely customizable and can be tailored to fit your specific needs.
Not only do we offer custom options, in fact, we encourage them! This is your special day and
we are here to serve you, no matter what your wedding vision is.
Here are 3 of our top reasons why we love our all-inclusive wedding packages:
1. All-Inclusive Wedding Packages Save Time & Stress
Let's face it: You already have a full-time job. Why would you want to have a second? Our all inclusive wedding packages enable you to manage your busy schedule while still checking things off your wedding planning to-do list, all without losing your sanity!
We have already sourced the best Orlando wedding vendors and bundled their services into a
package just for you. This means that when you come home after a long day of work, you can
simply relax and unwind instead of having to work on your wedding after-hours. It also means
you can skip the tedious work and go right to the fun part of wedding planning, like the catering
tasting!
2. All-Inclusive Wedding Packages are Budget-Friendly
If you're not a math person and little boxes on spreadsheets give you anxiety, one of our all inclusive wedding packages is the right choice for you! Instead of keeping track of 10 or more different vendor payments with all different deadlines, booking one of our all-inclusive wedding
packages means you'll have one nice and neat package total.
Plus, our packages include ALL the key vendors you'll want and need, which means you don't
have to sacrifice a crucial vendor, like a videographer, because it doesn't fit in your budget.
Just one contract.
One total.
One deadline.
Can it get any easier?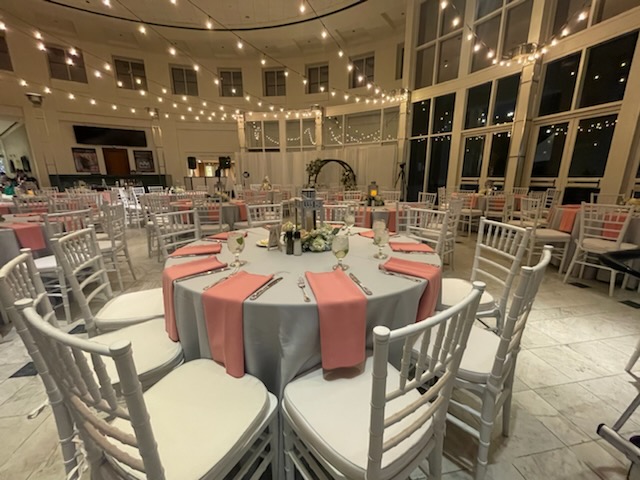 3. All-Inclusive Wedding Packages Prevent Decision Fatigue
One of the top causes of wedding planning burnout is decision fatigue. After researching
thousands of vendors and choosing between plated versus buffet and DJ versus band, the last
thing you want to do is make one more decision for the wedding. You can avoid all of that with
one of our all-inclusive wedding packages.
As an added bonus, you can sleep at night with peace of mind, knowing that you didn't forget
to book a certain vendor. Our vendor team is comprised of top experts in the industry, which
means you are in the best hands possible!
What Comes in our All-Inclusive Wedding Packages?
Here's what you've been waiting for… the lowdown on our all-inclusive wedding packages!
We offer two different major types of packages: packages with venue rental and packages
without venue rental.
Packages With Venue Rental:
We currently have 7 incredible partner venues in Orlando, and we offer all-inclusive wedding
packages customized to each one. These packages consist of venue rental and all the wedding
vendors you'll need. For each venue, we offer a Ceremony Only package, an Intimate Ceremony
& Reception package, and an Inclusive Ceremony & Reception package.
These packages differ slightly for each venue but rest assured that they all include your major
wedding vendors, from the property rental and wedding coordinator to catering and floral! At
this time, we have all-inclusive wedding packages for the following venues:
1. Celebration Gardens
2. Bramble Tree Estate
3. D'Space Orlando
4. Villa Tuscany at WinterClub
5. Lake Mary Events Center
6. Tavares Pavilion on the Lake
7. Orlando Science Center

Packages Without Venue Rental:
If you already have your heart set on another venue, don't worry, you can still book one of our
all-inclusive wedding packages! These packages include all your wedding vendors, except the
venue rental. We have 3 packages that exclude venue rental:
1. Ceremony Only based on 30 guests includes:
a. Coordinator
b. Linens
c. Hair & Makeup
d. Tuxedo
e. Catering
f. Floral
g. Officiant
h. Ceremony Music
i. DJ
j. Cake
k. Photography
l. Videography
m. Transportation
2. Intimate Ceremony & Reception for 25-50 guests includes:
a. Coordinator
b. Linens
c. Catering
d. Floral
e. Officiant
f. Ceremony Music
g. DJ
h. Cake
i. Photography
j. Transportation
3. Inclusive Ceremony & Reception for 50-100 guests includes:
a. Coordinator
b. Stationery
c. Hair & Makeup
d. Tuxedo
e. Catering
f. Open Bar
g. Floral
h. Officiant
i. Classic Car
j. Ceremony Music
k. DJ
l. Cake
m. Photography
n. Videography
o. Lighting
p. Photo Booth
q. Sparkler Send-Off.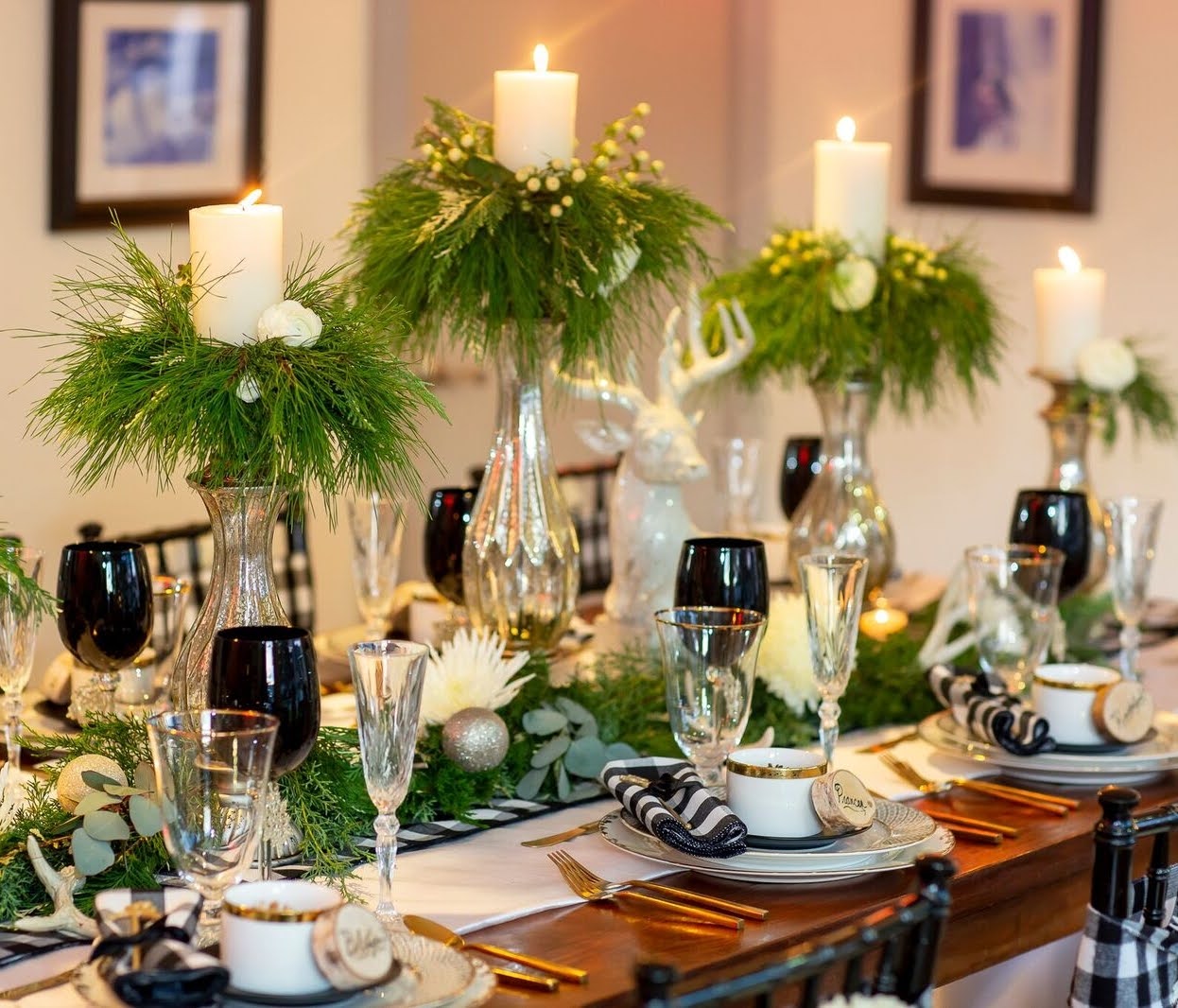 Preferred Vendors:
You might be wondering, "Who are the specific vendors providing the above services?" We
have meticulously curated our preferred vendors list, so that you only receive the highest
quality service for your big day. We carefully vet each of our preferred vendors, so you never
have to worry if they're going to arrive on time, if they have a Plan B in case it rains, or if they
will deliver your photos and video in a timely fashion.
We know that your wedding day is incredibly important, and you probably want to relay your
thoughts and ideas directly with the vendors themselves. That's why we put you directly in
touch with any specific vendor you wish, so you can work out the nitty gritty with them and tell
them exactly how you envision the wedding day.
Of course, we're always here to assist with this process and if you'd prefer for us to liaise with
the vendors 100%, we'd be happy to take that off your plate!
We've saved the best for last. As a result of our partnerships with these vendors, they have
gifted us deep discounts on their services, which we pass along to you in our all-inclusive
wedding packages!
Quality and affordability? Check and check!
Ready to Book Your All-Inclusive Wedding Package?
By now, we imagine that you're jumping out of your seat with excitement. Checking off ALL
your vendors in one fell swoop? That's definitely a deal we can get behind!
If you're ready to take a huge step forward in your wedding planning or if you simply have
questions, our wedding planners are ready to help!