You know what they say… April showers bring May flowers! This adage is around for a reason: With spring comes the rain! Spring is also a peak wedding season here in Orlando, FL, so naturally, our spring nearlyweds are wondering how to prepare for rain at their outdoor weddings. 
As a top wedding planner in Orlando, we've got their backs…and yours too! In this post, we'll share with you handy tips on how to best prepare for the chance of rain on your wedding day, especially if you are having an outdoor wedding. 
Summer and fall couples, you don't want to miss this post! Afternoon thunderstorms are like clockwork over the summer in Orlando and fall brings hurricane season, so these tips will help you prepare for your outdoor wedding, no matter what time of year you're tying the knot! 
Outdoor Wedding Venue Selection: 
Rain plan preparations start from the beginning of wedding planning! When shopping for an Orlando wedding venue, make sure that the venue has a solid rain plan. Good questions to ask a venue during a tour are: 
With an outdoor wedding, where will the ceremony be held if it rains? 

Where will the cocktail hour and/or reception be held if it rains? 

How far in advance does the venue require a rain call to be made? 

Who makes the rain call (the venue, the wedding coordinator, the couple etc.)? 

Does the venue require you to rent a tent in case of rain, or is there an indoor event space to use as a rain backup plan? 
For example, our sister venue, Celebration Gardens, is an outdoor wedding venue, where the ceremony and cocktail hour spaces are typically held outside. They have their Wedding Gazebo Lawn for the ceremony and the lush botanical gardens for cocktail hour. 
Although they are primarily an outdoor wedding venue, they have a rock solid rain plan. Their reception space is a permanent, covered pavilion with paved flooring. Normally, the pavilion has open air sides, but if there's inclement weather, they can pull down tent siding so that everyone is kept warm and dry inside. Therefore, the ceremony, cocktail hour, and reception can all be held underneath the pavilion if it rains. 
Pack Rain Gear: 
As your outdoor wedding nears, you'll want to keep an eye on the forecast, but make sure that you're checking the weather within 1-2 weeks of your big day! If you check any sooner than within 2 weeks, the forecast won't be as accurate and you may worry over nothing. To maintain your peace of mind, refrain from checking the forecast until that 2 week mark at minimum! 
Within that timeframe, if it does look like it's going to rain on your wedding day, pack accordingly. Obtain umbrellas for yourself, your soon-to-be spouse, your wedding party, and anyone else who may be in a lot of photographs that day, like your parents. 
Bonus points if you also get umbrellas for your guests, especially if your outdoor wedding venue has outdoor walkways to get from the parking area to the venue!
It's also a good idea to pack hand towels and face cloths just in case! You never know if you'll need them to wipe down your shoes or any surfaces where you'll sit for pictures. 
When you hire one of our Weddings Inc. wedding coordinators, we always bring a wedding day emergency kit onsite with us! Thus, if it rains, we will have these towels on hand, so you don't have to worry about this! 
Consult Your Wedding Photographer: 
In the days leading up to your outdoor wedding, we advise you to consult your photographer about indoor photo spots at your venue. If you have certain indoor backdrops at your venue in mind, this is a good time to let your photographer know. If you are unsure about what indoor backdrops to use, your photographer can help you determine those as well. 
Most of our couples prioritize photos on their wedding days, so it's important to have an open conversation with your photographer about how you want your pictures to look. This is especially crucial when rain is in the forecast and your outdoor Plan A picture backdrops are unavailable.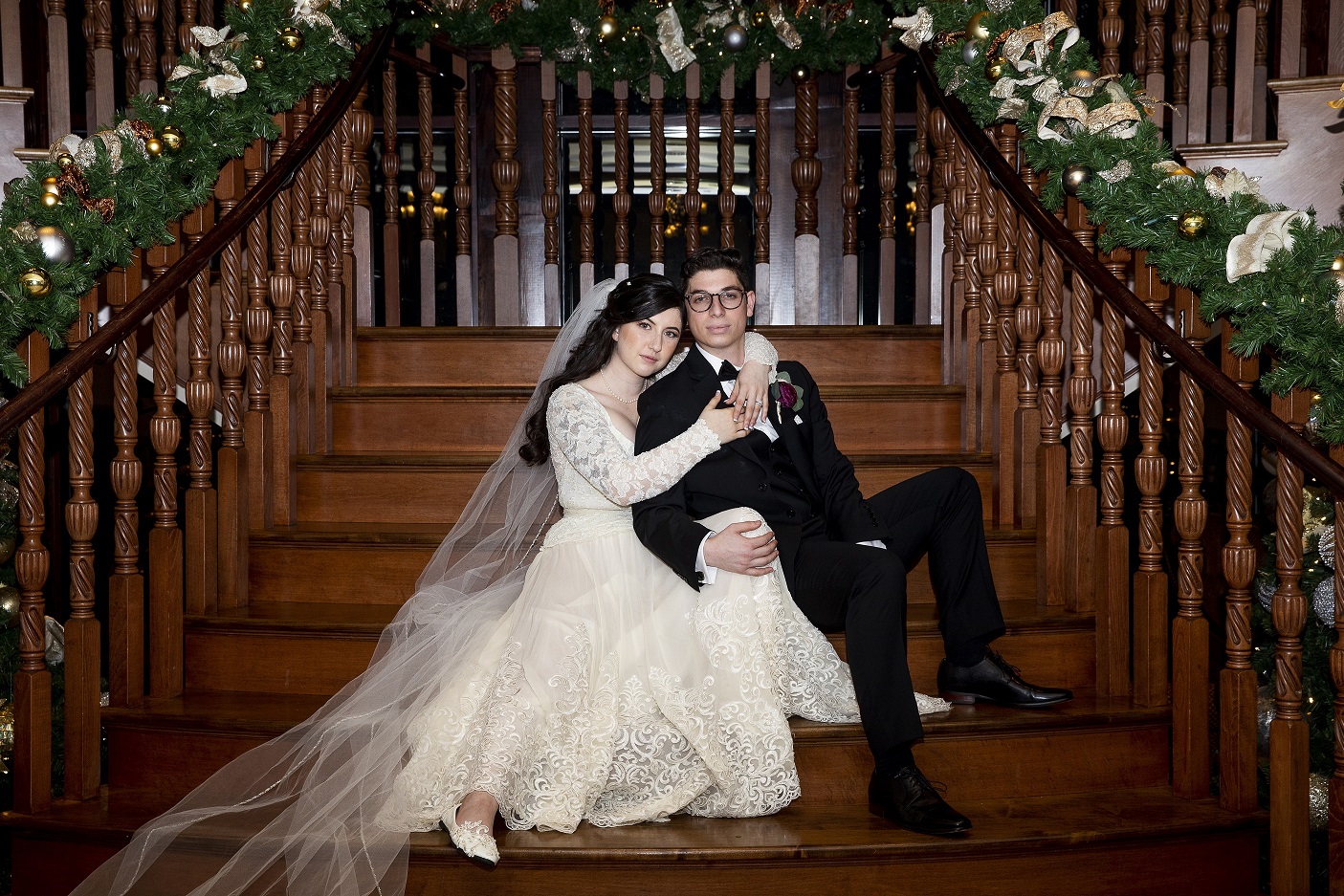 Talk to Your Weddings Inc. Wedding Coordinator: 
This is the most important step in your wedding rain preparations! If there is a significant chance of rain in the forecast, talk to your wedding coordinator. In fact, your Weddings Inc. coordinator will already have one eye on the forecast for your wedding, so chances are, we'll likely be reaching out to you to discuss the rain plan! 
As professional wedding planners, it is our job to seamlessly manage and execute your wedding rain plan. Our team has decades of experience dealing with rain at outdoor weddings, so we will help you navigate any inclement weather, from light drizzles to hurricanes. 
If it looks like there will be rain on the day of, we will let you know what Plan B is. This may include moving your ceremony and cocktail hour into your reception space, like we do at Celebration Gardens. This could also involve renting a wedding tent or liaising with your hotel wedding venue to secure an indoor ballroom for the ceremony. 
After the wedding rain plan has been established and approved, we will also liaise with the rest of your wedding vendors to ensure everyone is on the same page about Plan B. 
No matter where your outdoor wedding will take place, we will be your expert guides in staying warm and dry while you marry the love of your life! 
Final Tip to Keep in Mind: 
We have one final wedding planning tip for you to keep in mind, as you're considering your rain plan. Don't forget that rain or shine, this is still going to be one of the happiest days of your life because you get to marry your best friend! At the end of the day, that is what matters most. 
So if it's going to rain on your big day, don't panic. Keep calm, follow the tips we've laid out in this post, and remember that no matter what, you get to have your happily ever after, surrounded by all your loved ones.  
Need Help with Your Outdoor Wedding Plans? 
Weddings Inc. is one of Orlando, FL's premier wedding planners, specializing in all-inclusive wedding planning packages. Our team of friendly wedding planners and coordinators will simplify wedding planning by guiding you to the best venues and vendors in Orlando. We are a virtual wedding encyclopedia and are here to give you the wedding of your dreams, stress-free!
Simply click the button below to reach out to us. We're excited to meet you!